| | |
| --- | --- |
| | Limiting the Population |


CONTACT

Nancy Hook
10829 Old Raleigh Wilson Rd.
Middlesex, NC 27557

252-235-2545

Email

E-mail

Copyright 2002-2018
Hook's K9 Training
Nancy R. Hook

All Rights Reserved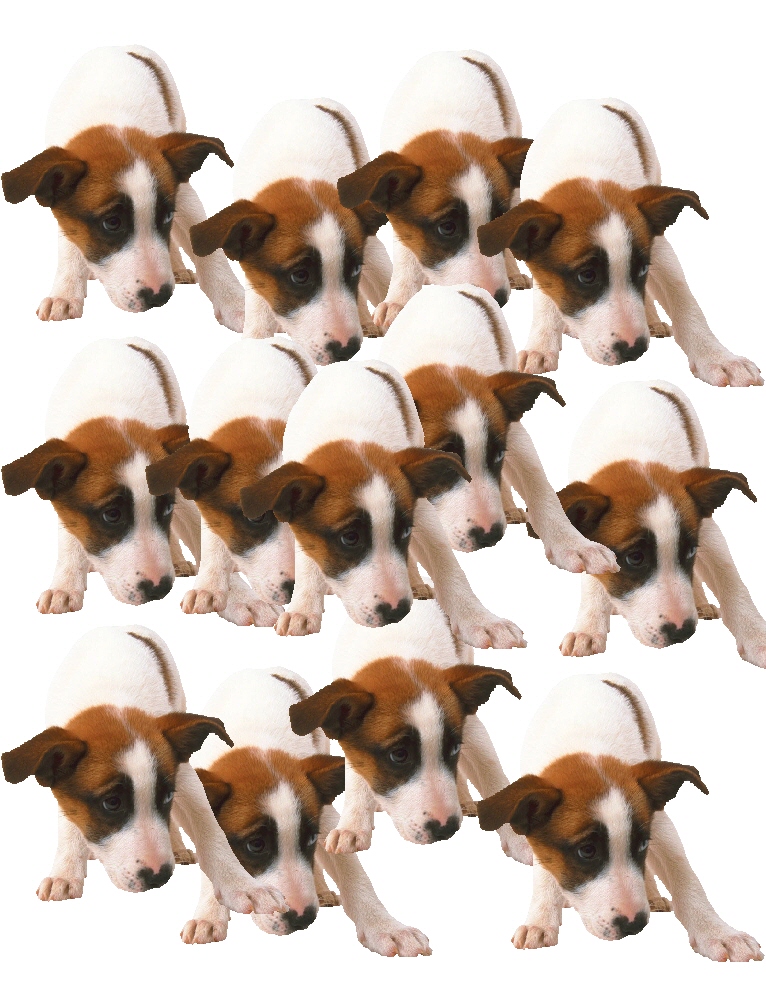 Spaying and Neutering

With the millions of excess dogs being put to death every year, it is inexcusable to allow dogs to breed randomly. It is just as bad for backyard breeders to be putting together two dogs just because their fittings compliment each other.
I'm often told someone wants to breed their dog because:

"Having a litter will settle her down." (Uh--No.)

"It's cruel to deny him this instinct." (Can you guess who says this?)

"He/she is so wonderful we want to make more just like her!" (Cloning is a crock.)

"We want the children to witness the miracle of birth" (Oh yeah--in all it's Disney glory--or was that gory?)

This last one is my personal vote for most incredibly ignorant--
"We paid so much for her/him, we want to make our money back!"

And yes, I do hear all of these often!!!


Spaying a bitch does not make her fat. Eating too much and not enough exercise makes her fat. (Me, too.)
Spaying does not make her less affectionate.
Spaying does not make her less feminine.
Not spaying means you will have to deal with her heat cycle twice a year for 3 to 4 weeks.
Here's how that goes: She will be messy and emotional. She will have to be isolated from male dogs, in spite of her overwhelming instinct to reproduce. You will have interested intact males developing incredibly creative strategies for ending her isolation. If they are successful, you will have increased veterinary bills to deal with her health needs and those of her puppies. Now what do you do with all these puppies???
And don't for a second think about "hybrid vigor" in this scenario--the intact male likely came from an owner not willing or educated enough to neuter his dog. You can be sure this dog has not been tested and xrayed to rule out all the hereditary defects and problems associated with his breed or breeds! A mixed breed dog is just that--a mix of purebreds with all the problems inherent to each breed. Just because a dog is not a purebred Rottie or GSD or (you fill in the breed here) does not mean he will not have to have his hips replaced at huge expense or face a lifetime of pain. (Am I right, Renee? Donna and John? Etc.)

On to the males:
Not neutering makes the intact male dog a competitor, thus a challenger, to other intact males--fighting is the unfortunate conclusion to a challenge.
Not neutering encourages the intact male to wander in search of females.
Not neutering makes him prone to certain adverse health conditions like prostate problems, which are common in intact males.
Neutering a male dog does not prevent him from attaining his full size and correct proportions. Genetics takes care of this.
Neutering does not make a male dog less of a protector. This quality is hardwired into a dog no matter the sex, temperment or whatever equipment is present. A dog will warn, and a dog will protect, because it is a dog.
For very hardcore male owners who are afraid their alter ego will become "less male" if neutered, take a look at "Indy's Page" on this website. Indiana was big and handsome, and as macho a dog as you could hope for--and he did not have all the parts he was born with!