| | |
| --- | --- |
| | The Trainers |


CONTACT

Nancy Hook
10829 Old Raleigh Wilson Rd.
Middlesex, NC 27557

252-235-2545

Email

E-mail

Copyright 2002-2018
Hook's K9 Training
Nancy R. Hook

All Rights Reserved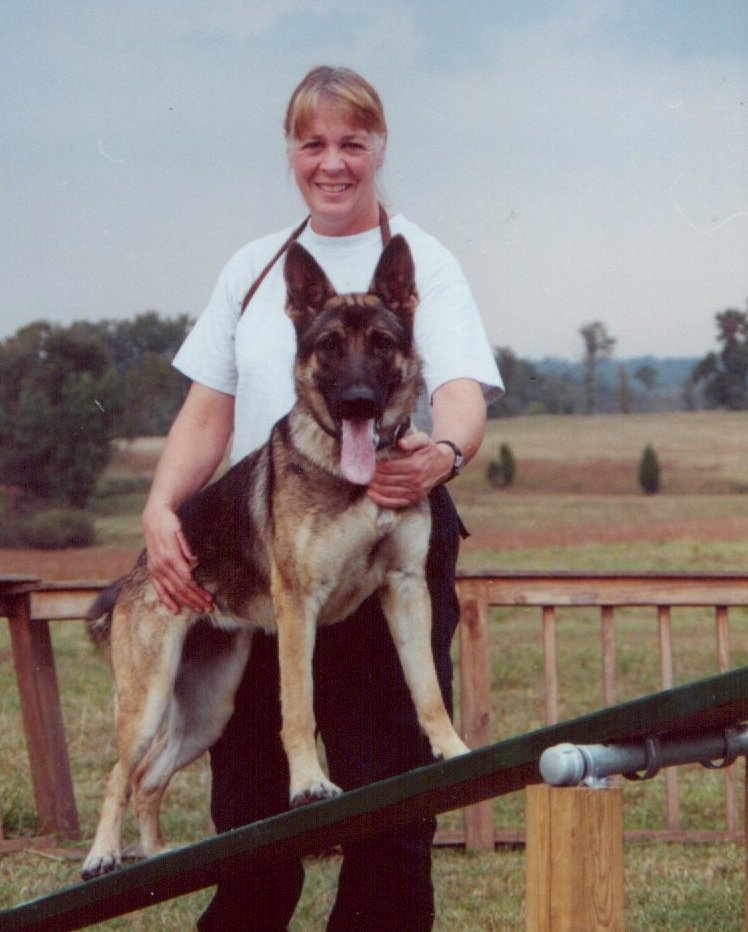 I really need to have a current "old fat lady" photo taken! (Naah!)

Nancy Hook is a Canine Behavior Specialist. She began working with dogs professionally in 1983, after a lifetime of study of canine behavior and a 10 year career in counseling adolescents and their families in crisis. The two fields have proved to be very similar.

Nancy has titled 4 of her dogs in AKC obedience trials, as well as coaching many of her students to successful competition levels in obedience and conformation. She has competed in terrier trials, assisted in hunting retriever tests, and organizes and evaluates AKC Canine Good Citizen tests.

On the working dog side, Nancy is a Search and Rescue (SAR) K9 Trainer.

She has also worked training law enforcement canines under a Master Trainer. Nancy is trained and certified in K9 Unit Management and as a SAR K9 Training Instructor. She has trained and evaluated water search and wilderness canine/handler teams at seminars in many eastern states.

Since starting in SAR in 1993, Nancy has trained and handled 4 of her own wilderness SAR K9 partners and one cadaver K9. Though retired from search and rescue work, she continues to train scent specific trailing dogs and cadaver dogs (land and water) privately.

Nancy is a past member of the Durham Search and Rescue Team, NC Search and Rescue Dog Assn., Dunn Rescue Squad STAR (Special Tactics and Rescue) Team, and the R.E.D.S.(Rescue, Extrication, Delivery Specialists) Team in Garner, NC, serving on both the search and technical rescue divisions. She is a certified Rescue Technician and a NASAR certified SARTech II.
Oh--and a licensed falconer.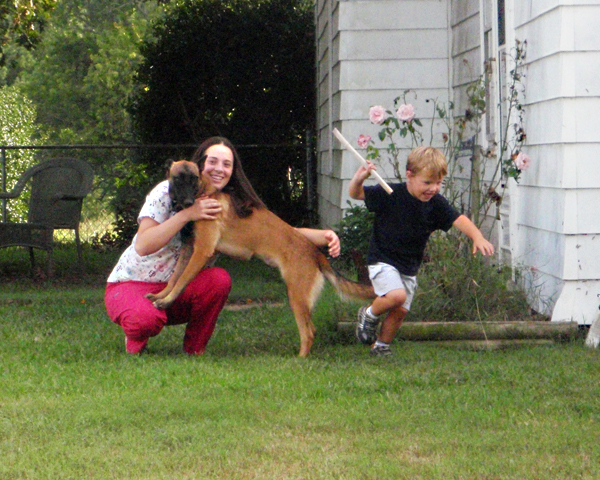 Lindsay has been working with dogs her entire life.
She was handed a leash with a puppy attached at the age of two, and hasn't looked back yet.
She socialized not only the Rottweiler puppies Nancy bred, but was also called on by other breeders to help with their puppies. She showed her Border Terrier in conformation shows and terrier trials. She has laid trails for search dogs, thinking nothing of sitting in the woods at night waiting for the sardog to locate her and bring its handler in.
These days she helps out when I yell "Help!" and allows me the occasional time away from here by taking over all of my many dog and critter responsibilities while I'm gone.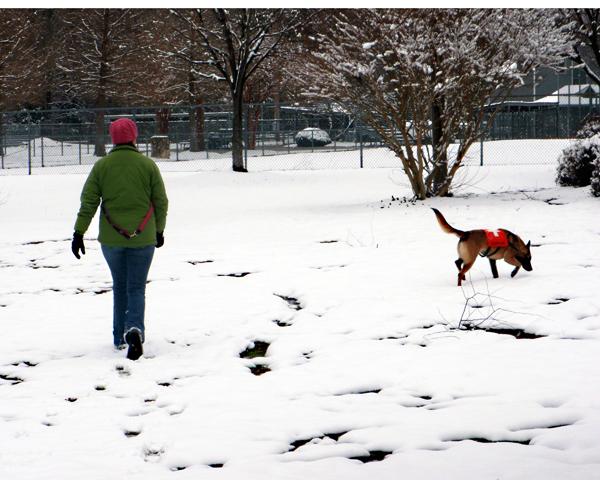 Lindsay and her Belgian Malinois, Kanani, working a trail in the snow.




"Old dog trainers never die, they just drop on recall!"